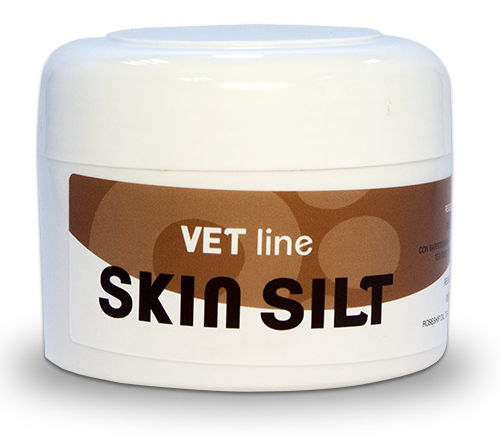 Skin Silt
Save

Liquid error (snippets/product-badge line 32): Computation results in '-Infinity'

%
Irritated skin, thickened skin, bald skin. Our amazing Vet line is scientifically formulated to provide balance to the skin. Combining revolutionary ingredients for fantastic results, we invite you to take a look at our active ingredients and to contact us in case of any questions regarding the correct product for your pet.
Technical description:
Nogga Vet line has been used successfully for over 12 years to restore balance to unstable sensitive skins. Unbalanced skins can be the result of an allergy, a long term illness among other reasons. This instability presents visible dermatological symptoms such as itchiness, hotspots, and red spots. baldness, a bad smell, dry skin, dandruff etc. Nogga products have been scientifically formulated to support the skin and return the skin back to its natural balance.
Nogga Vet line is not intended to diagnose, treat and cure or prevent disease. Before commencing a Vet line treatment we recommend that you obtain a diagnosis from your Vet/Dermatologist and then contact us for the correct supporting protocol.
What our active ingredients do:
Tea Tree oil: Treat and clear your pet's skin with the power of nature. Tea tree is known for its antibacterial and antiseptic properties, and helps to combat the bacteria that cause irritation.
Rosehip oil: Rose hips are an important source of antioxidant vitamin C, are excellent for the skin and contain a high content of unsaturated, essential fatty acids. The essential fatty acids in rosehip oil are called 'essential' because the body is not able to reproduce them, and they help to maintain healthy skin.
Capparis Spinosa: also called Flinders Rose is a perennial plant that bears rounded, fleshy leaves and large white to pinkish-white flowers. We use it as it's known for its anti-inflammation, irritation and general anti-itchiness properties.
D-Panthenol: Pro-Vitamin B5 helps to keep hair soft, smooth, and healthy. Deeply hydrating, it helps to keep hair quenched by absorbing moisture from the air (clever!). Also known as Pantothenic Acid, small quantities of Vitamin B5 are found in most foods - but you'd have to eat a lot to see any benefit. The shortcut? Look for Vitamin B5 in your coat care products.
Aloe vera: thought to be one of the oldest remedies noted for its healing qualities. It is known for its itch soothing abilities. Also known to reduce redness and excellent ability to calm the skin.
How to use:
Massage into affected areas, let it soak in and do not wash off. Repeat daily. 
Not recommended to be used on cats as Skin Silt contains essential Tea Tree oil.